Polar Bear & Grizzly Bear Tours
Canada is filled with wide-open spaces overflowing with a diversity of wildlife. No tours represent this better than our polar bear tours and grizzly viewing adventures. See the grizzly bears of the lush Great Bear Rainforest gorge themselves during the annual salmon run. From here, travel to the unforgiving arctic ecosystem of Canada's Hudson Bay, where polar bears prowl the barren Tundra waiting for seal hunting season to begin.
View polar bears up close in Churchill, Manitoba
Grizzly bears in the Great Bear Rainforest
The Tundra Buggy Lodge, Churchill
Grizzly bear wildlife safari, Campbell River
Examples of our Polar Bear and Grizzly Bear Tours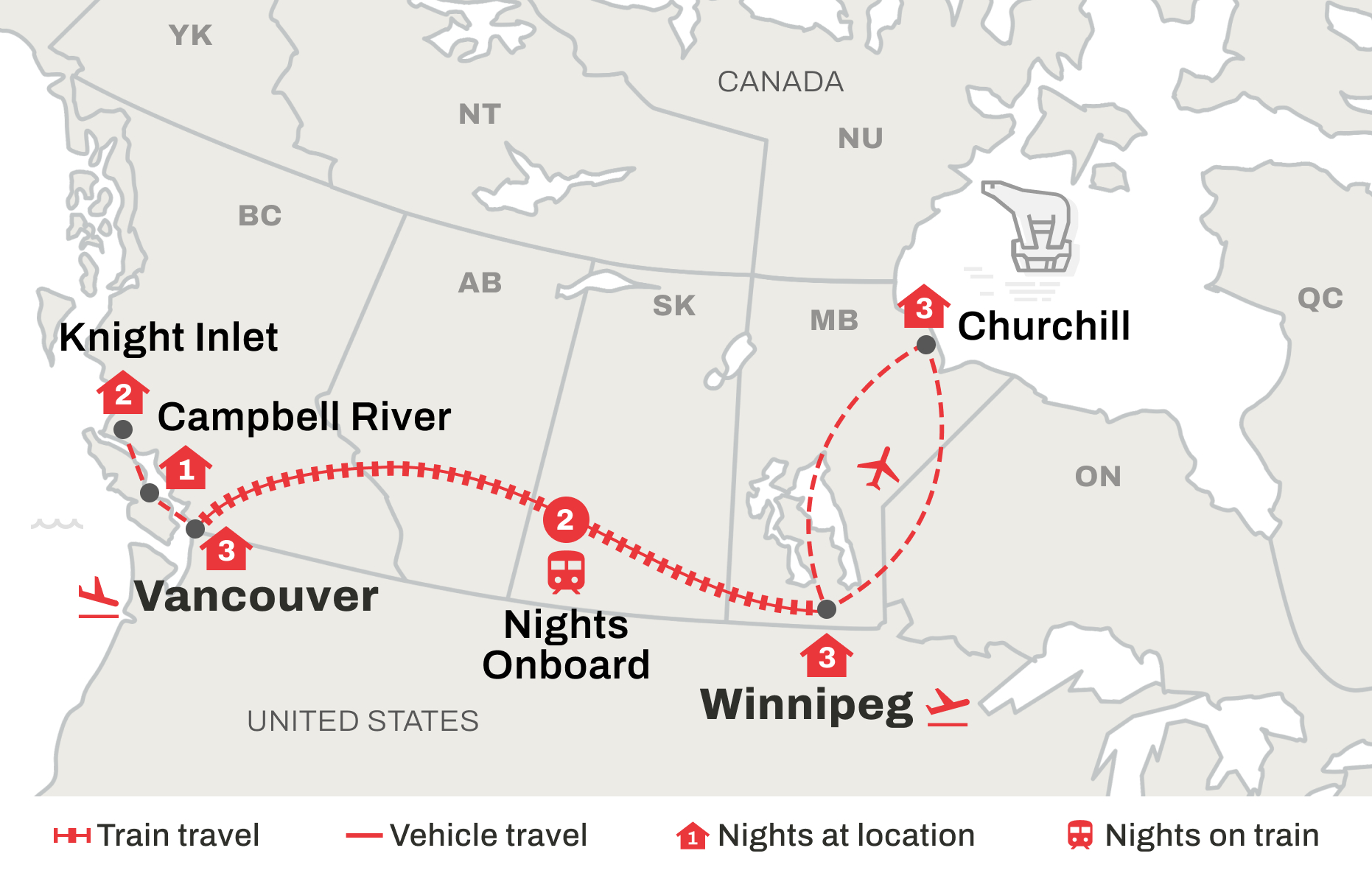 15 days / 14 nights from
US $11,790
per person
1

review
person_pin
Customized Trips
All our trips can be personalized to match your dates, travel style, and budget.
Advice From Canadians
Make the most of your time in Canada by planning your trip with help from our Canadian Insiders.
beenhere
Everything Arranged
Feel in control with all the details of your trip organized and booked for you.
Get your Polar Bear tour organized and arranged for you
Get a trip that covers everything you want to see.
Know which places to go and which areas are best during certain times of the year.
Have someone local who knows the area to suggest trains, hotels, dining, sightseeing, etc.