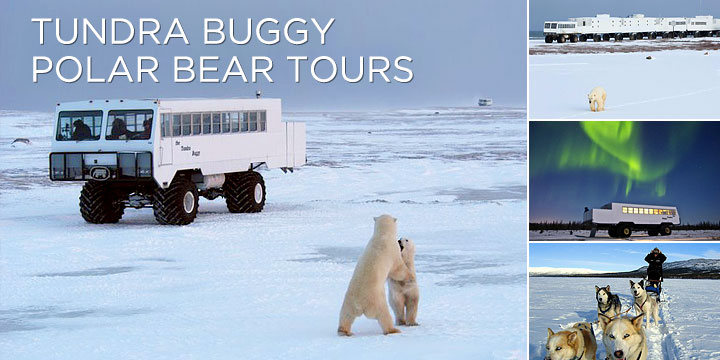 Let's take a look at the different routes below. Think how many days you have and what you would like to see...
Tundra Buggy Polar Bear Tours
For a brief time in the late fall, witness the magnificent polar bears of Churchill congregate round the mouth of the Hudson Bay, waiting for their seal hunt to begin. Here, visitors are offered unparalleled opportunities to see the bears up close in their natural environment, from specially designed vehicles called 'Tundra Buggies.'
On your guided safari, choose to stay in a cozy hotel with daytime Tundra Buggy excursions, or sleep right onboard the 'Tundra Buggy Lodge' to witness bears round the clock. Feel the thrill as you come eye to eye with the most fearsome and intriguing creature roaming the arctic.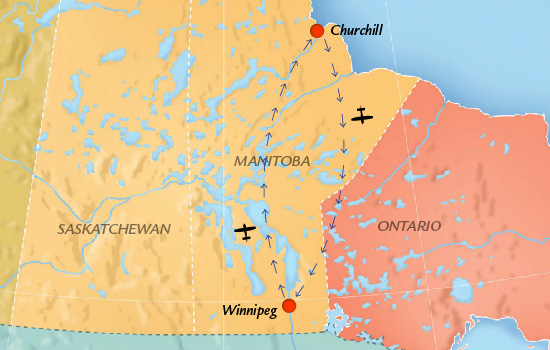 This package is perfect for those with an adventurous spirit and who want the up-close encounter with a polar bear at the best value. On our most independent polar bear trip, you'll have time to enjoy the charming town of Churchill while also having ample time out on the tundra buggies viewing the polar bears.
View trip details

2 reviews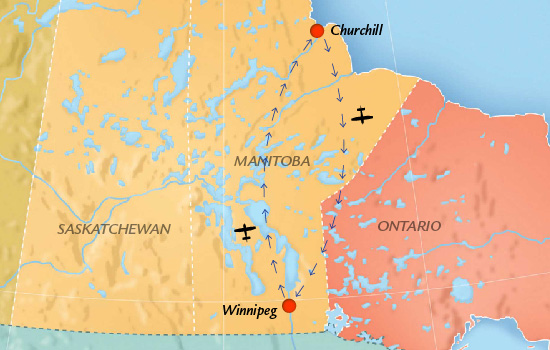 This package is perfect for those with an adventurous spirit but time and budget constraints. Stay outside the town of Churchill at the Tundra Buggy Lodge, where you are around the polar bears day and night. With a slightly larger group, a multi-talented staff member acts as your Buggy driver and host at the Tundra Buggy Lodge.
View trip details
We'd love to build you a customized trip to suit your exact needs.
Please give us a call or click below to get started.
Customize